Blum House Information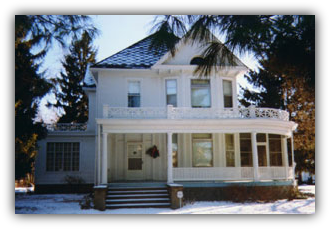 Collinsville's Historic Blum House was the home of the Blum Family until 1997. The Blum Family were the owners of the Blum Cowbell Factory from 1876-1956.

The Blum House is part of the Mississippi Valley Library District and is now available for rental to individuals, organizations and businesses for meetings, parties or any occasion.

The Blum House also is covered by the Wi-Fi network in conjunction with the Collinsville Memorial Library Center so business or internet needs can be met at any time.

Click Here to see more photos of the interior and exterior of the Blum House.

For more information or to save a date:

Call the Collinsville Library at 618.344.1112 or
Email Blum House Rental (theresab@mvld.org)

Rent the Blum House today for a truly unique experience for your party or event.